IMPORTANT UPDATES TO THE LRC/ALEX REP PROTOCOLS - EFFECTIVE SEPT 30TH 2021
---
---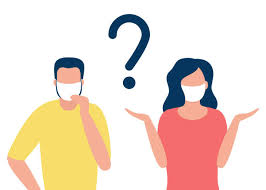 ---
***IMPORTANT REP UPDATE OCTOBER 26TH 2021 - ***PLEASE READ***
The LRC and Alexandra Arena have been working under the REP (Restriction Exempt Program) as per AHS for a month now, hard to believe! We are happy to say, after the first week entering into REP operations we have settled in and our users, spectators and members have adjusted well and we seem to be experiencing less issues than when we first introduced it. As we continue into the winter months under the REP program there are a couple reminders I wanted to share based on the dose requirements and facility use for team warm-ups or access to other amenities outside your scheduled bookings:
October 25th and later - Two doses of a two-dose series are required, with the second dose at least 14 days prior. The second dose should have been administered on or before Oct 11 to meet today's deadline. As of today, proof of vaccine must include proof of 2 doses. Medical exemption or negative PCR test is accepted as well. Visit https://www.alberta.ca/covid-19-public-health-actions.aspx for more information
November 15th - QR codes will only be accepted to provide proof of vaccine status at the Rec Check desks for those that qualify . Please encourage your members impacted to download their QR codes is the date identified by AHS that everyone required to be screened will need to have the 2nd dose. For more information on QR codes, visit https://open.alberta.ca/publications/covid-19-information-qr-verifier-app
Team Track Use - All participants 12 years and up using the track are required to be screened.
o As per the REP operations, participants of sport activities 12 years of age and older are required to be screened if they are wishing to access other amenities beyond the youth specific sports, recreation or performance activities participating in the REP. The track is not youth specific and does require all members accessing to be screened.
o If your team would like to use the track, all members 12 + must be screened at the Rec Check desks located at each entrance. Once the members are screened, they will be stamped as proof they were screened. When the team signs in to use the track at the Fitness center, the Fitness Attendants at the desk will check that the participants were screened prior to accessing the track.
o City of Leduc Agent Agreement participants - Groups who have entered into the City of Leduc Agent Agreement would not need further verification to access the track. Reminder that these groups simply show their Fast Pass they were provided as an agent OR communicate with the Fitness attendant which group they are with and that they are a Fast Pass agent. **A list is provided each day to staff to indicated which groups have opted into the Fast Pass Agent Agreements
For the safety of participants and other facility users, please remember warm-ups and stretching cannot occur in common areas , corridors or spectator stands of the facilities. If you do not wish to use the track for warm-up under the REP requirements of screening, the following options are available to your team(s):
Privately book a court or the field house for team warm-up. This is subject to availability and regular rates will apply. Please contact the Events & Booking team to book at 780-980-7118 or email events_bookings@leduc.ca
Warm-up during your scheduled youth excusive booking on the amenity booked. This may impact use, if you need to extend your time let us know. This will also require modifying warm-up to the amenity scheduled (on-ice v. dryland).
Plan your warm-up to occur outdoors. We understand this may not be ideal for some users as it cools off and/or gets darker but it is an option to consider.
---
**Important Update September 28th 2021 (effective September 30th 2021):
Over the weekend the Province updated information on the REP guidance that provided clarification on support staff/volunteers for youth sport. After review of the document https://open.alberta.ca/publications/covid-19-information-requirements-for-restrictions-exemption-program, it indicates that:
Coaches, instructors, trainers, referees etc. for youth activities, who are 18 years or older, are subject to the public health measures or REP requirements in the facility. (pg. 7)
Based on the new document, the LRC/Alex arena will need to adjust their process as a REP operator. Starting Thursday, they will be requiring all support personnel, trainers, coaches, officials, volunteers, etc. 18 and over's accessing REP facilities to provide documentation of:
Proof of Vaccine - 1st doses must be 14 days prior to accessing the facility or service
Negative Covid-19 test within 72 hours of accessing the facility
Medical Exemption Record
ID
---
ORIGINAL EMAIL - ALL CHANGES WILL BE NOTED ABOVE THIS LINE
Lately, it seems like restrictions are updating or changing daily, and that as more clarification comes from the provincial government, more updates are needed. It's enough to make your head spin! So I am starting a News Article Document (accessible by going to lmha.ab.ca, and clicking THIS ARTICLE (with the pic of the confused masked people) where I will update everyone as we hear changes. It will auto email the entire association when I edit and submit it, so you will get the email notification as well. I will continue to send out other emails as well, and post on social media - but this News Article will be the main source of info (i.e BOOKMARK IT, especially if you are a team manager, coach or need to know).
First off, there is a tab at the top of the LMHA website, called Covid-19 Information. This is where the most up to date releases for our facilities will be, as well as any other Covid info you meed. It will be a great resource, and many of the links I will have in this news article will take you to menu items on that tab.
LRC/City of Leduc "REC Check" documents - current as of Sept 24th 2021 (to be updated shortly with new coach/volunteer requirements)
REP for various communities in which we may play this season - current as of Sept 24 2021
All players, staff, volunteers and spectators (regardless of vaccination status) must continue to mask, selff assess daily for symptoms and most importantly, STAY HOME IF YOU ARE ILL. As we transistion into our teams for the season, managers will be creating either forms or apps for confirmations of daily self-assessments - similar to the Google Forms we had last year, but will be managed by each team. If there is a postive COVID-19 test, please email your manager as well as the covidoinfo@lmha.ab.ca address, and the team will be informed, maintaining confidentiality as much as possible. As there is currently no contact tracing or mandatory quarantine for close contacts on sports teams, everyone who was in contact will be instructed to monitior closely for symptoms and go get tested if any symptoms develop. Masking and Self Assessment will remain mandatory until further notice.
Current Guidelines in Leduc:
****Please be aware - and this is VERY IMPORTANT....even though participating 12-17 year old currently are exempt from the Rec Check screening in Leduc, not all communities in which we play are using the same exemptions! Most notable, the City of Edmonton. As of today, in the City of Edmonton, ALL patrons of the facilties aged 12 and older must show proof of double vaccination, or single vaccination until Oct 25, or valid, signed medical exemption. This means that if you are unvaccinated, you may currently be able to practice & play in Leduc, but you will not be allowed to enter the facilities and play in Edmonton.
One other thing to keep in mind as our season gets underway. Tournaments are likely to start up again soon, and your team must be aware of the REP guidelines of the communities you visit - ESPECIALLY if it is an overnight tournament - many hotels have adopted the Restriction Exemption Program and you will need to show your proof there as well. This also goes for team meals etc.
As always, please email covidinfo@lmha.ab.ca for any questions. Please refrain from using this email to send opinion pieces and disinformation. If you have questions or concerns about vaccines, PLEASE book an appointment with a medical doctor to discuss. They are among the only people qualified to give you advice pertinent to your medical history.
Lastly, please remember to be kind and patient. We are all trying to navigate the ever changing landscape - but ultimately, our goal remains universal to LMHA - letting our kids participate in a sport they love.
Thank you to everyone for all that they are doing and continue to do,
Rebecca Lowe