COVID-19 Guidelines 2021-2022 Season
---
---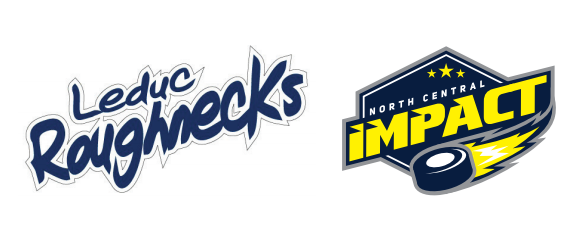 ---
LEDUC MINOR HOCKEY ASSOCIATION
Memo re: COVID-19 and the start of the 2021-2022 Season
As we are looking forward to welcoming all of our players, coaches and parents back to the ice for the upcoming hockey season, we recognize that there are a lot of questions surrounding COVID-19 and the Return to Play. LMHA has always, and will continue to follow the guidelines that are developed by Hockey Alberta, Hockey Canada, Alberta Health Services and our provincial government, as well as the local municipalities and facilities in which we play.
Our vision is for "Healthy engaged citizens who are life-lomg supporters of hockey and strong communities" - and as such, we have developed the following guidelines for our Return to Play for the 2021-2022 season.
Please note that these guidelines will be reviewed regularly and are subject to change at any time. As we all know, things can change very quickly, and we commit to having the most up to date information available as soon as we can. As always, any questions or concerns can be forwarded to our Covid Committee at covidinfo@lmha.ab.ca.
COVID -19 symptoms
Applicable to all players, coaches, parents and volunteers - DO NOT come to any practice, game or team activity if you have any of the symptoms of COVID-19, or have received a positive result on a COVID-19 test. Coaches and managers are required and empowered to send any visibly symptomatic individuals home, with the full support of LMHA. If you are symptomatic, you must follow the AHS guidelines re: isolating for 10 days and testing. The bottom line is that we are relying on each one of our members to self assess for their symptoms.
LMHA will continue to follow all of the guidelines and mandates of the Leduc Recreation Centre, City of Leduc, Hockey Alberta, Alberta Health Services, the Chief Medical Officer of Health and the Provincial Government.
Positive COVID test
Contact Tracing in Alberta is being scaled back. Although it is not currently mandatory to disclose a positive COVID result, we are requesting that any positive tests be reported to LMHA using the covidinfo@lmha.ab.ca email. Subsequently, the affected team or activity participants will be notified by email that a participant in their group has tested positive for COVD-19 and to monitor themselves for symptoms for the next 10-14 days. Close contact quarantine not currently necessary. Confidentiality will be maintained to the best of our ability.
Masks
LMHA strongly recommends mask wearing for all coaches & players entering and exiting LRC, in dressing rooms and on the bench. We will follow city and provincial mask mandates as appropriate. Whether you choose to wear a mask or not, please remember to be kind, considerate and supportive of one another.
Cohorts
Hockey team cohorts not indicated by Hockey Alberta or the Provincial guidelines at this time.
Evaluations
If your player is symptomatic and/or COVID positive during the period surrounding evaluations, please contact your level director as soon as possible. Please DO NOT have your player participate in any activity or evaluation while ill or requiring mandatory quarantine. In any cases of evaluations being missed due to Covid-19 positivity or symptoms, player placement will be assessed on a case by case basis, in conjunction with the level director and the team selection committee.
Vaccines
Hockey Alberta is not mandating vaccinations as a requirement to play hockey. However, the Government of Alberta and the Chief Medical Officer of Health have stated the importance of all eligible Albertans getting fully vaccinated as the most effective way in protecting yourself and others.
Discipline
There will be zero tolerance for:
Any abusive behaviour or language directed to any team member, coach or managers

Any blatant disregard of the facility or mistreatment of facility staff

Any blatant disregard for City and Provincial Guidelines and/or mandates

Any infractions will be referred to discipline as necessary.
Pre-Screening & Self assessment
Evaluations - We will be using a Google Form for each division. Prior to the start of evaluations, the link for the form will be emailed to everyone, as well as posted on the Division News Pages on the website and available in the September update. The form is mandatory to be filled out prior to participation in every activity, by each athlete, coach and volunteer.

Regular Season - We are looking into the feasibility of using the RAMP Team App for pre-screening and recording self assessments.
Covid Coordinators
Teams will not have them this year, unless it is deemed necessary later on in the season. If we use the RAMP Team App, Managers will monitor. Any questions can be directed to covidinfo@lmha.ab.ca
Return from Travel
Please follow provincial guidelines on return from international travel
COVID-19 remains an ever evolving situation, and as we have experienced in the past 19 months, guidelines and restrictions can change very quickly. We thank everyone for their extreme patience and understanding as we all work together to keep our kids healthy, safe and keep playing hockey for as long as possible.

Any questions, comments or concerns can be referred directly to the LMHA Covid Committee, at covidinfo@lmha.ab.ca